Soup & Nuts, Building a Shutter & Door Business.
Kestrel was started entirely from scratch back in 1988 by my partner and me. We began developing some different wood products namely radius arbors, pergolas, for entrance ways and folding screens. We officially opened for business on May 4, 1989 under the name of Kestrel Manufacturing. We decided to focus only on selling folding screens and so we set out advertising them. The folding screens drew reader interest in seeing our advertisements and we began to be flooded with brochure requests through the mail. With one of our folding screen designs being an operable louver shutter style one customer along the way asked us if we would make interior operable louver window shutters for them. One thing led to another and we soon found ourselves in the shutter business. These were the days of paper media as the World Wide Web was not yet commercialized.
Back in the early days of growing this business, "soup and nuts" referenced in the article title refers to dinner meals that my partner and I ate often. That is Lipton Cup of Soup and a piece of rye bread toast with peanut butter. An unusual but rather tasty combination, it was our economical and a quick dinner meal to make in order to just keep working into the night running the shop making the products while saving money to build the business.
We learned a lot making operable louver shutters and in no time we developed our brand which included a knock down shutter kit. We named the product The Original DIY Shutter™ kit. It was developed in order for the end user to paint or stain the shutters easier as well as allowing the end user to save some money by assembling the shutter frames themselves. Since operable louvered shutters were tricky to paint by hand and with the amount of labor involved in assembling the product it was timely to produce. In the early days we would sit hand assembling the components and we realized that anyone could do the same while watching TV. DIY Shutters™ were a smart solution.
Many good opportunities came our way in projects to build and print media articles.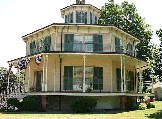 The Rich-Twinn Octagon House was one of many historic shutter replications that we furnished. We duplicated several rectangular as well as arched top shutters that featured both horizontal and vertical operable louvers specific to this project.
In 1996 an article was published in the New York Times about shutters and we were listed as a source. Not long after the article in the New York Times, the editors at Martha Stewart Living who read this article all came together with the same idea.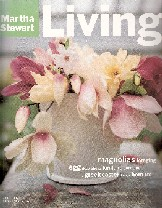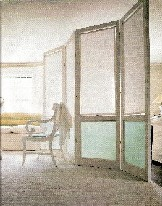 The idea was to see if Kestrel could make, of all things, a folding screen. This screen would be one of several varieties shown for an upcoming article about the history of folding screens and their many uses. It was a full page photograph that captured the attention of many. We were right back to the original product that we had started out with. We received many orders thanks to that one article. For many years after the June 1996 issue we worked with several of the editors from Martha Stewart Living to make different items with our basic shutter frames, as well as interior shutters too, that they would need for a variety of their creative and informative articles.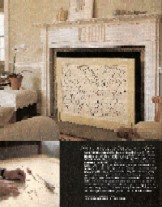 One of these articles would show how to make dot cut outs in the June 2000 issue. It featured a fireside screen with an Art Deco hole cut out pattern made with a basic shutter frame and two bifold pairs of white circle cut out shutters for a kitchen window.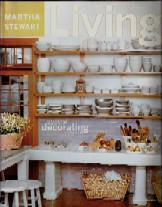 Later that year another article had a clip of our interior shutters in a kitchen room for the article titled 'The Color Blue'. This was in the September 2000 issue.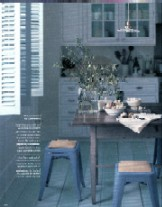 We even made a shutter that was fitted to make a large mantle top mirror. A duplicate hangs in our office to this day.
The Hollister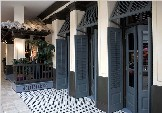 store was one of several other retail installations that our shutters were produced for to provide the look that they wanted. When the Hollister stores were in the planning stages I went to see the Abercrombie demo store set up with many old, authentic, antiques. Everywhere were antiques such as steamer trunks, carpets and furniture that would all be reproduced to look just as these worn originals for each of the future stores to be built.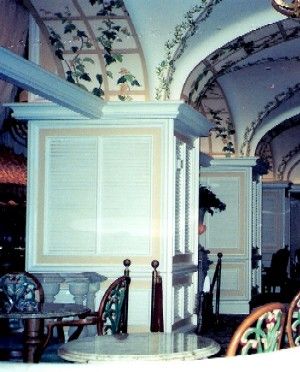 Other retail projects have included these louver inserts made years back for a restaurant located in the Las Vegas Bellagio Casino next to the beautiful Murano Glass ceiling. The white louvered wainscot wrap each pillar section rising to the top.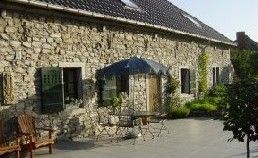 Our goal was to build a business that would provide a great quality product with a good crew of people. Now after all of these years we are looking towards new goals as we keep Kestrel going strong. Since those early days we have added additional product lines to meet the needs of our customers and to diversify the business in making items that would be complementary such as louver inserts, closet doors as well as being the first in producing styles of shutters found only in Europe.
Our shop once consisted of a narrow isle about three to four feet wide in a garage where we made the first orders. All of these years later we have grown and today we now have a considerable amount of shop space. The first pieces of equipment that we owned were a small router and a mitre saw. While we now use specialized equipment to make the product lines faster and better we still hold on to those smaller original pieces which remind us of how it all began.
Photo credits:
Martha Stewart Living Omnimedia, Inc. -Magazine Covers as well as articles
Newstead Historical Society, NY- Rich-Twinn Octagon House
Brendan Smialowski for The New York Times- Hollister store, evoking a beach house.
Also to the customers of Kestrel Shutters & Doors, Inc.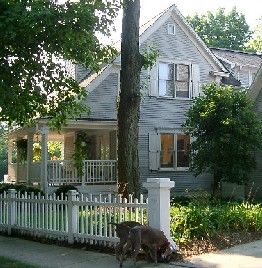 The company name Kestrel is the name for the smallest member in the falcon family. Just recently I took this picture of two Kestrel silhouettes perched in the tree, most likely a male and female.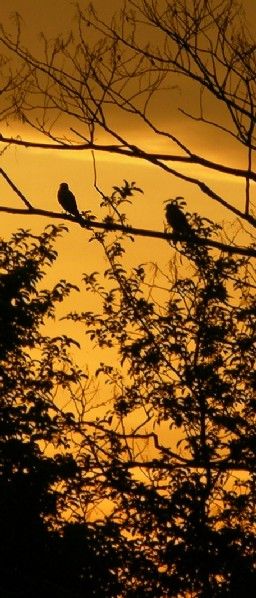 It was neat to see these two enjoying the evenings amber glow. American Kestrels were once seen in abundance throughout our area but over the last ten years the birds population has declined. What was once common to see these small birds perched on telephone wires along the country roads almost altogether disappeared over the last several years. The good news is that they seem to be on the comeback and I can see evidence of their reappearance in my travels. You can find more information about Kestrels as well as other information about all of the beautiful raptors at Hawk Mountain located in Kempton Pennsylvania. Their website is www.hawkmountain.org

A naturally beautiful and renewable choice – Wood shutters and doors by
Kestrel Shutters & Doors, Inc. www.DIYShutters.com 1-800-494-4321 / sales@diyshutters.com
Now in our 19th Year
May 4, 2008