Once the shutters, doors, and other various millwork we make are shipped  to a customer we often wonder what the job will look like once completed.  That's why the pictures sent in from customers are really nice to see.
Before and after remodeling pictures are especially fun!
In this before picture shown below the exterior window shutters seem to be just barely hanging on!  The homeowner came to us to recreate these old arched shutters.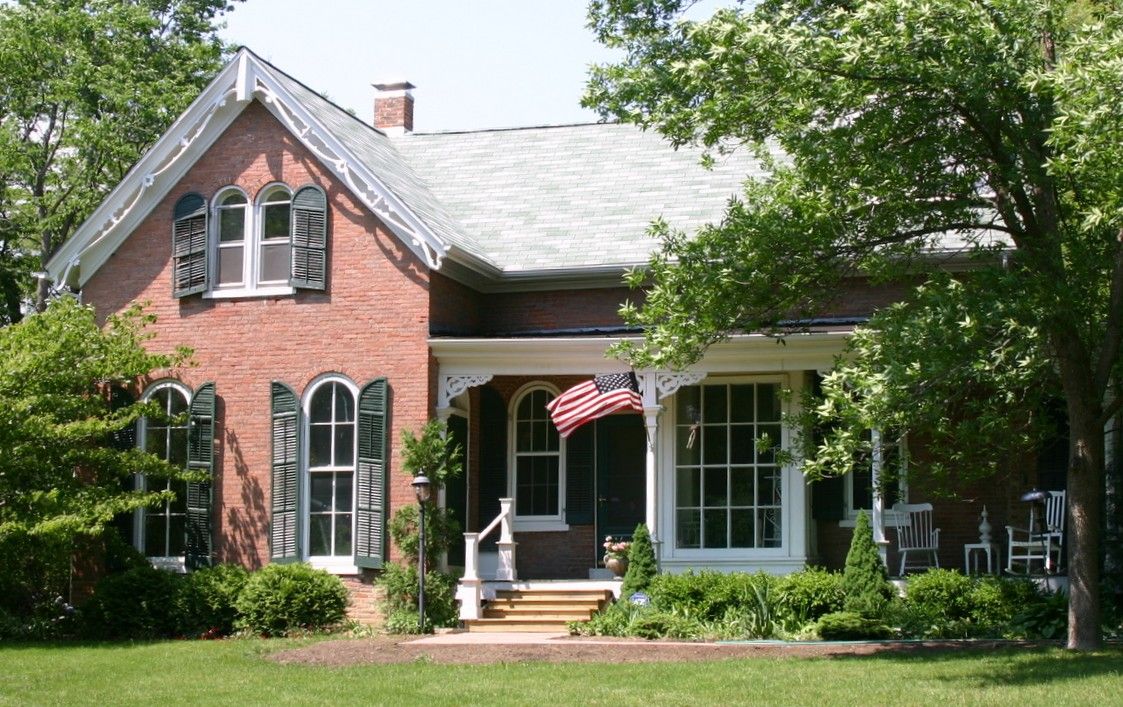 What a difference good posture with new exterior shutters makes!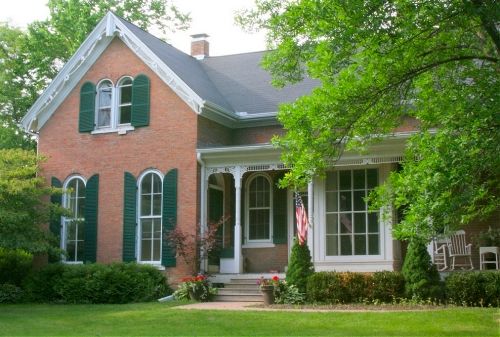 Here is a close up of the half-round arched shutters on the gable.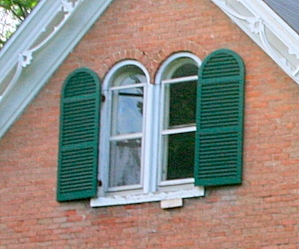 The main floor has the narrow yet very tall windows you see in many Victorian homes.  These exterior shutters have a quarter-round arched top.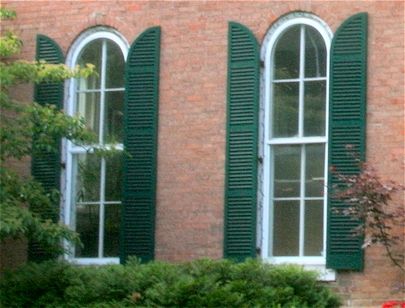 If you would like to see some other pictures of past projects take a look at our photo gallery!