Archive for the 'Shutters' Category
Custom Shutters customized by customer? Try saying this fast a few times!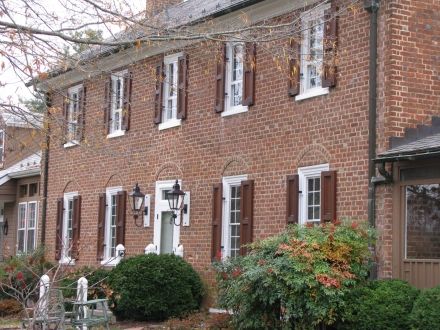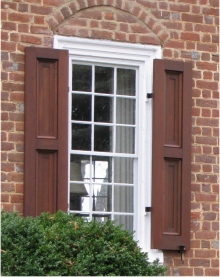 Not too long ago we manufactured these custom exterior wood shutters in a DIY Shutter kit for this beautiful brick home. The customer wanted to create the look of a deeper relief to the inner wood panel. This was achieved by supplying an additional 3/4 inch thick wood stock made to the same widths as the stiles and rails. The additional materials provided were laminated to the shutter frames by the customer and the extra thickness added gave the deeper recessed appearance that they wanted.
It's very rewarding to receive these pictures along with this very nice note from our customer:
"Good afternoon,

"I have attached a couple of pictures in regards to the latest project we did using your shutters. We were very pleased with the quality and workmanship of the shutters. Assembly of the shutters went very smoothly and the extra pieces that we applied gave the shutters a nice depth for the application. It was a pleasure doing business with you, and your company was very accommodating with the specialty items that we requested.


We look forward to working with you in the future.

Thank you"

A naturally beautiful and renewable choice- Wood shutters and doors by
Kestrel Shutters & Doors, Inc. www.DIYShutters.com 1-800-494-4321 / sales@diyshutters.com
If you find yourself traveling towards the South Jersey beaches this Memorial Day set aside some time for a little side trip down Route 9. This will take you right through the village of Cape May Court House where you can see the Cape May County Court House that was built in 1850.
In the 1990's when it came time to replace the exterior shutters of the Court House their maintenance department turned to us for our DIY Shutter™ Kits. Over 20 pairs of operable louvered shutters and shutter hardware were supplied in our exclusive kits for the department to assemble. Now, over a decade later, the exterior shutters still adorn this historic landmark for all to see on their way to Cape May.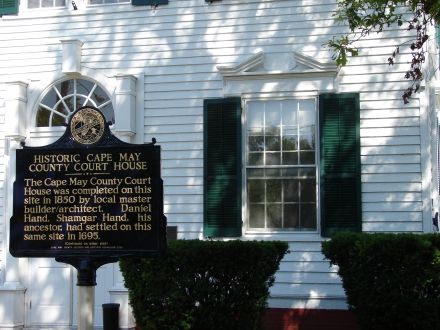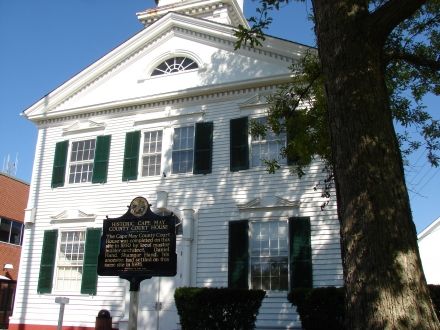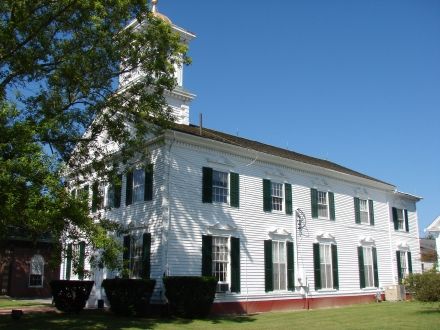 The shutter style used on the Cape May County Court House is our 1.7/8″ Traditional Operable Louvered design. Since these are exterior shutters they were made from solid Spanish Cedar. Frame joints are traditional pegged mortise-and-tenon joinery construction which makes the shutters easy to assemble on-site with a pair of clamps, a bottle of exterior grade glue, and a drill.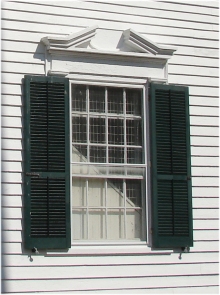 Here is what was used on this project:
Kestrel Exterior Shutters style 1020 – 1.7/8″ Traditional Operable Louvered D.I.Y. Shutters kits
Exterior Shutter Material: Spanish Cedar
Kestrel Exterior Shutter Hardware:
Lift-off Mortise Butt Hinges: HE1-401, Size 3″ x 3″
Shutter Dogs / Tiebacks: HE2-35, Plate Mount Cast Iron Flower

A naturally beautiful and renewable choice- Wood shutters and doors by
Kestrel Shutters & Doors, Inc.   www.DIYShutters.com   1-800-494-4321 / sales@diyshutters.com
Here is another terrific outdoor project. This customer made great use of Kestrel Exterior Shutters and Louvered Doors when designing their outdoor dining area and kitchen for their coastal home.
To allow for both air flow and privacy an Operable Plantation Louvered Door (style 6212) was used for the bathroom. All of the outer windows were fitted with awning style Bahama Shutters. Operable Plantation Louvered Bahama shutters (style 1010) were used where privacy was needed while the other windows had Plantation Fixed Louvered Bahama Shutters (style 2010) to provide constant air flow. The exterior shutters and door were custom sized and built from Spanish Cedar using traditional pegged, mortise and tenon joinery.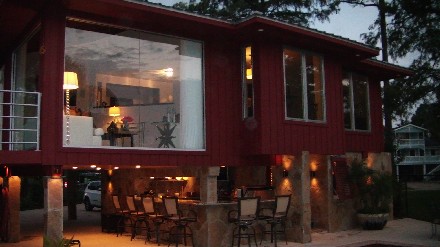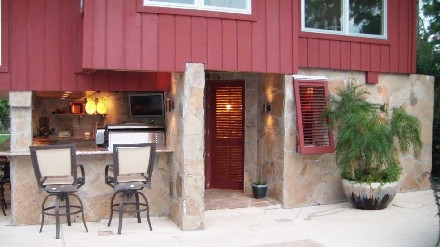 Below you can see the Operable Louvered Doors and the exterior view of the Bahama Shutters.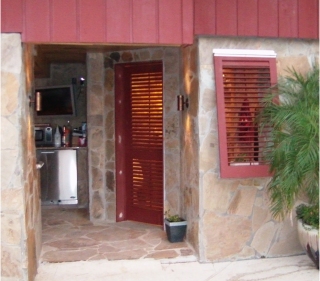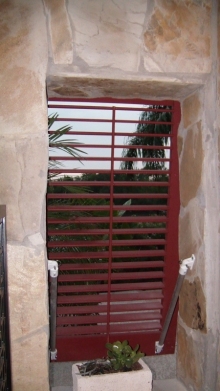 Here from the inside you can see how the Bahama Shutter Hardware is mounted to prop the shutter open creating an awning which is quite effective at screening the sun. We installed Bahama Shutters on the exterior of our Southerly facing office last year. The temperature inside was significantly reduced and the shutters also provided our Geranium packed window boxes just under each shutter a bit of sunscreen.
This project turned out great!

A naturally beautiful and renewable choice- Wood shutters and doors by
Kestrel Shutters & Doors, Inc.   www.DIYShutters.com   1-800-494-4321 / sales@diyshutters.com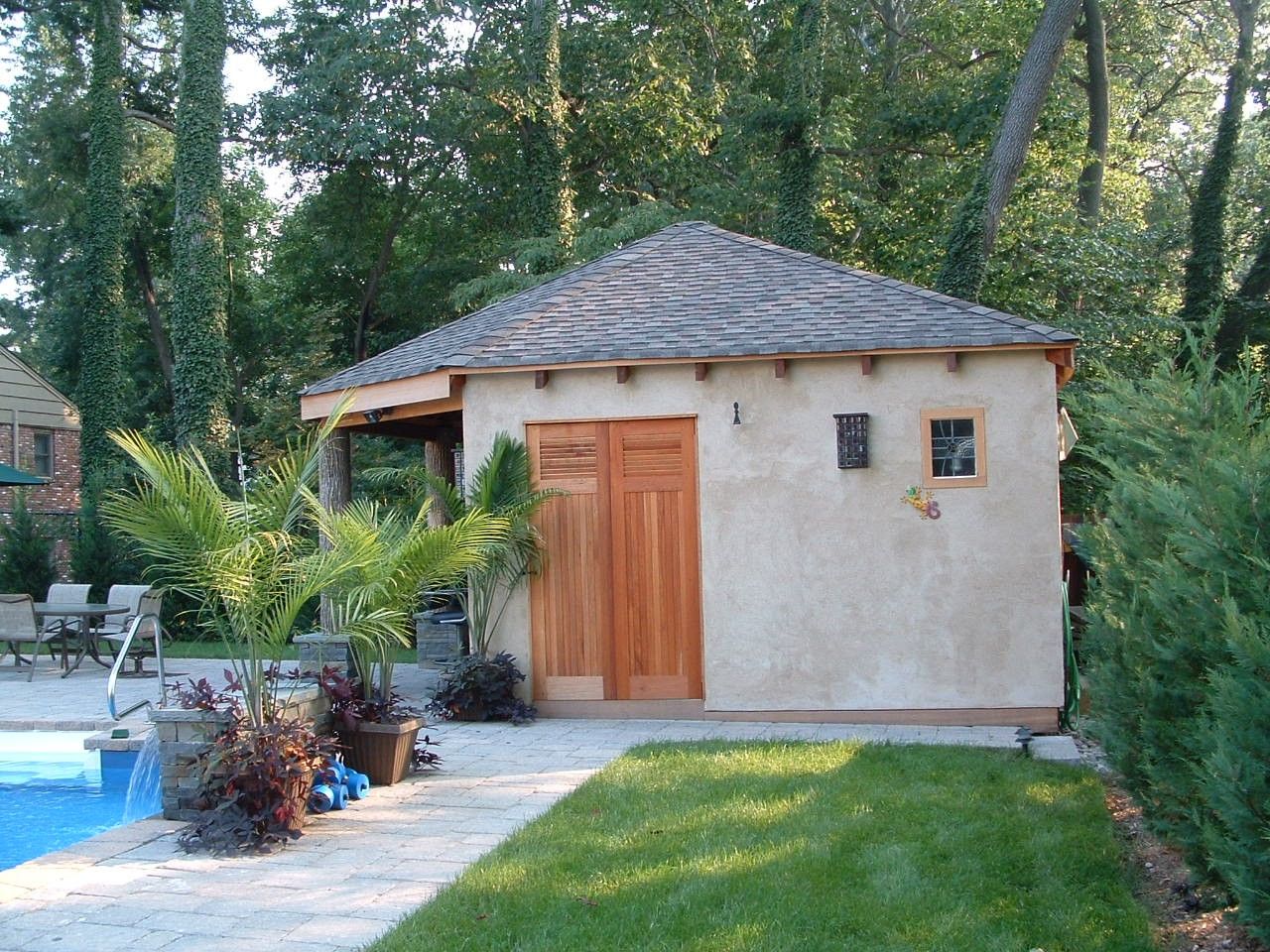 Time to make your wish list of outdoor projects happen and we can help!
Our Custom-made exterior doors and exterior shutters find a variety of uses outside such as for this terrific poolside cabana. These cabana doors are Kestrel style 6161 – Fixed Traditional Louvered over Tongue & Groove. The customer also installed our 3.1/2″ fixed California Louvered exterior shutters to close over the bar counter window when not in use.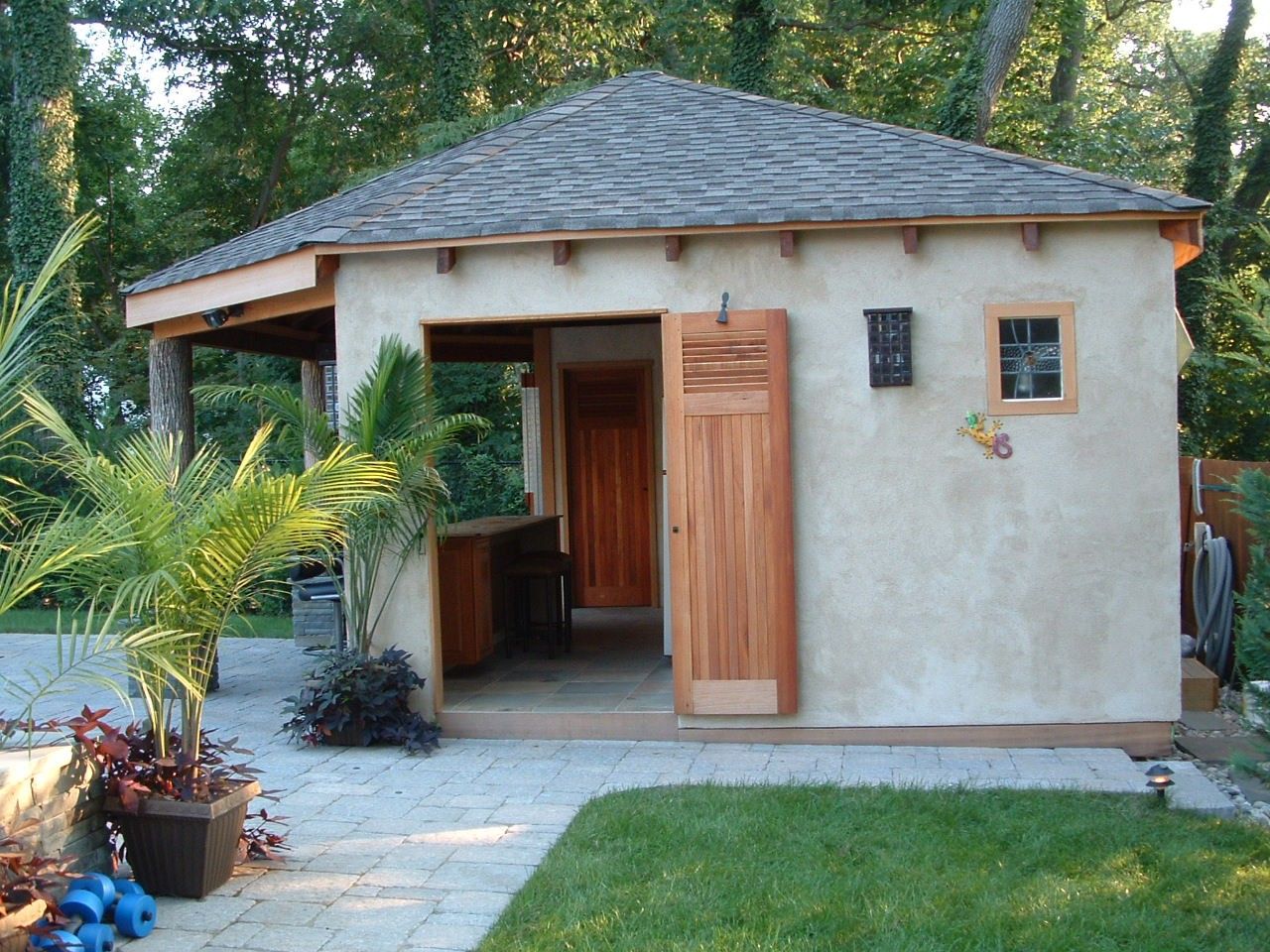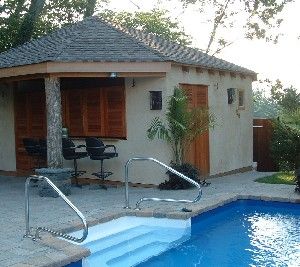 A naturally beautiful and renewable choice – Wood shutters and doors by
Kestrel Shutters & Doors, Inc. www.DIYShutters.com 1-800-494-4321 / sales@diyshutters.com
A ho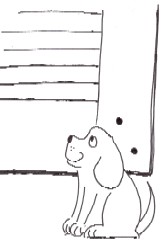 use with functional wood shutters but lacking shutter dogs is like a kite without a string. Without this type of exterior hardware a louvered or panelled shutter will swing freely banging against the outside wall and window.  There is also the possibility of the shutter taking flight with a sudden gust of wind!  To avoid all of this from happening a home needs a good dog, that is, a shutter dog.
"Dog" is an Old English word that means "a simple mechanical fastener", a "Shutter-Dog" is a simple mechanism to tieback a shutter.
On many old farm houses and even on newer homes you just might find exterior shutter dogs positioned differently then the original intended design.  Just by looking at the shutter dogs pivot point it is easy to see that one side is larger or longer then the other.  The heavier end is designed to hang downward. *The Federal Shell Long-Arm style shutter dog in the picture below is up-side-down.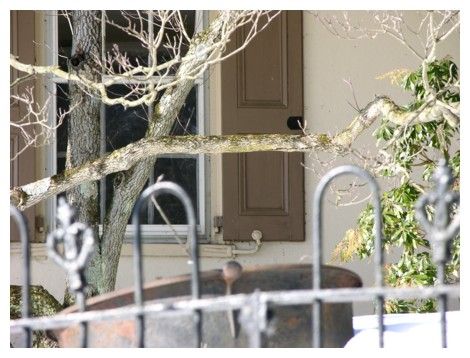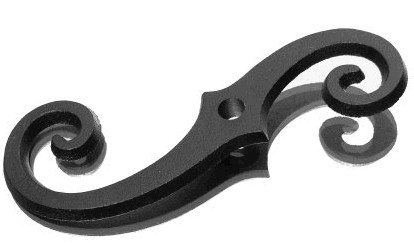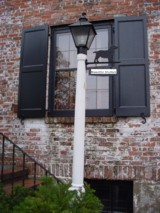 We often will see S-Curve shutter dogs intalled upside down.  One curve is definitely longer then the other which will naturally want to "fall" to the bottom because it is heavier. *The S-curve shutter dogs in this picture to the right are installed correctly.
How do most bottom mount shutter dogs work? The top end of the shutter dog comes in contact with the bottom of the shutter panel as a stop keeping the panel leaf held against the wall.  By manually rotating the shutter dog up to 90 degrees the stop tips over and out of the way allowing the shutter to pass by in order to open or close.  Once the dog is released it is designed to swing back into its balanced position on its own or with a nudge.  It's a neat and simple design that extends to being a very decorative element found in a variety of cast and wrought iron patterns.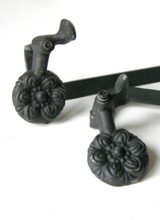 Installed upside-down, right-side up, and even sideways a Shutter Dog will still satisfy its purpose just as well by making an exterior shutter sit and stay.  Good Dog.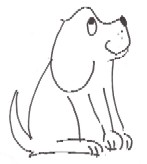 A naturally beautiful and renewable choice – Wood shutters and doors by
Kestrel Shutters & Doors, Inc. www.DIYShutters.com 1-800-494-4321 / sales@diyshutters.com