Recently many customers have asked us about the hardwood pegs found in our doors and shutters. These pegs and their mitered layout on a completed frame are a signature mark of Kestrel Shutters and Doors.
The pegged mortise and tenon joint is a time honored cabinet makers joint with a use that extends very far back in time. Just google "mortise and tenon ship building" and you'll see for yourself the amazing use of this joint. Even in today's world, the pegged mortise and tenon joint is still one of the best wood fastening methods.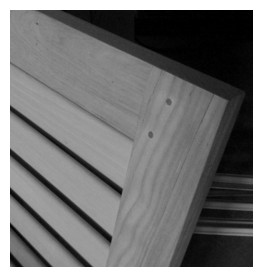 The peg, which acts as a cotter pin locks the connecting joint together. Pegs are usually pinned through the pocket joint and are revealed on both sides of the frame. However, one modern modification that we made to our mortise and tenon joints is to not have the pegs exposed on both sides. This design change allows us to provide our doors and shutters a distinct appearance to both sides. It also eliminates the slight possibility of the peg sliding out while doing it's job in holding the joint together.
Our standard practice for our custom sized, made to order, wood doors and shutters is to build the frames with the pegs clearly visible on the front face. But, time to time, some customers do not want to see these pegs and for good reason such as the traditional joinery does not match their interior design. Whatever the reason may be, it's an easy modification to have the pegs not show by inserting the pegs on the back side.
If having the pegs visible is a concern please let us know and we will accommodate your design preference.

Kestrel Shutters & Doors, Inc.
www.DIYShutters.com
sales@diyshutters.com

Now in our 20th Year
May 4, 2009

If you haven't read my posts before, I sometimes add other odds and ends to share…
I took this picture just the other day of Black Angus grazing on the lush June grass.