Archive for the 'Interior Shutters' Category
If there is any one style of shutter that is requested more than any other it is Plantation Shutters. What is surprising is that many people come to us for Plantation Shutters without even knowing what they are. Simply put, there has been so much publicity on Plantation Shutters over the years that people recognize the style as something desirable without fully knowing the style.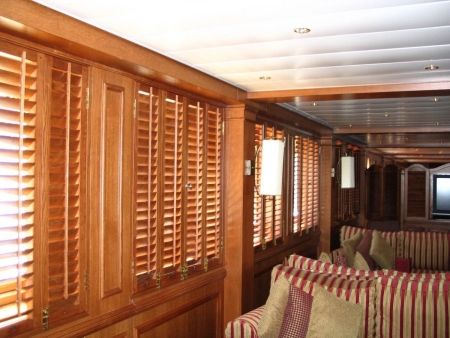 What are Plantation Shutters?
Plantation Shutters, in their basic form, are louvered shutters with approximately 2″ to 3″ wide operable louver blades. Our Plantation Shutters feature a 2.1/2″ wide operable louver blade.
Why are they called Plantation Shutters?
While some of the old plantations in the South used operable louvered shutters with wide louvers the term is much more recent. The term "Plantation Shutters" is really just a marketing idea someone came up with along the way, most likely not long after the release of "Gone with the Wind" and our introduction to Tara, Scarlett O'Hara and Rhett Butler. Let's face it, "Plantation Shutters" sounds so much nicer than "Shutters with wide, operable louvered blades".
So get a price quote on Plantation Shutters but remember they are only one of many styles of interior shutters. We'll be happy to price as many shutter styles as you would like.

A naturally beautiful and renewable choice – Wood shutters and doors by
Kestrel Shutters & Doors, Inc. www.DIYShutters.com 1-800-494-4321 / sales@diyshutters.com

Fabric prints and solids for both window shutters and interior doors are a really neat idea because it becomes so easy to change a room's appearance with beautiful patterns and textures-
Change the fabric panels throughout the seasons or by whim to update home decor without changing much of anything else.
On display in our office we now feature this snowman print fitted on our 6070 series closet door.  The wood frame and authentic beadboard is finished in brilliant white- A perfect winter wonderland for a little one's room.
We can tailor your supplied fabrics for shutter frames, folding screens, and the Kestrel series of closet doors specifically made for fabrics.  We also are offering Richloom fabrics which are found at many fine fabric stores.  You might even consider crafting your own panels as a sewn or even as a no sew project.
For more information about adding fabrics to Kestrel Shutters and Doors call or write today.  1/800-494-4321  sales@diyshutters.com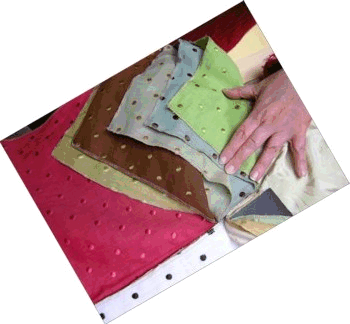 Richloom Platinum fabrics shown.
Pattern: Bingo
Colors available from right to left:  Spring, Lagoon, Surf, Earth, Citrine, Berry, Alabaster.  Also available are Coral, Cameo, Natural, Butter and Mist.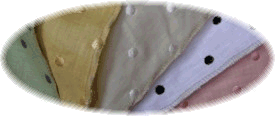 A naturally beautiful and renewable choice – Wood shutters and doors by
Kestrel Shutters & Doors, Inc. www.DIYShutters.com 1-800-494-4321 / sales@diyshutters.com
Finding a wood shutter supplier with a simple Google search is easy, just be attuned to where and how the shutters are made and with what they made with before you buy. Do your homework by simply asking questions and doing some internet research on the materials and construction methods. There are many types of wood that shutters can be made with but you'll want to choose the material that is best suited for your installation whether it is inside or out.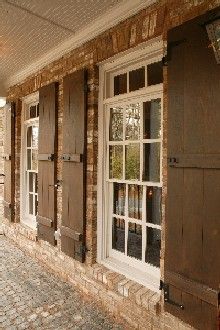 Each supplier or direct manufacture should be able to help you with selecting shutter and shutter hardware styles suited for the application and the sizes that you will need. Some companies even offer finishing services from a basic prime to a full finish ready to install. With the different types and styles of shutter hardware that are available your shutters can be fully functional as well as decorative.

Picture at right: Kestrel European Board & Batten with Breadboard top. However, there is something wrong with this install- Do you know what it is? You are welcome to post your answer in the comments section below.
Here at Kestrel Shutters & Doors we have been making both interior and exterior shutters since 1989. We are located in Southeastern Pennsylvania where so many shutters adorn the classic Chester County façade found on many historic homes and sites. The shutter designs that we have chosen as 'standards' follow the older shutter styles found not just here in Chester County but also throughout the US and abroad.

The shutters that we build are made entirely by us entirely here in house. We have a very good as well as dedicated team who produce each order. It's a several step process before each shutter is assembled by hand. The process begins with hand sorting rough lumber for each order and then milling it to size and profile. Through the use of various specialized equipment we then process the milled materials into individual component parts. Where components are joined together we use what is called a mortise and tenon joint construction.


Note: Just because it's mortise and tenon joinery does not imply that it is good unless it's milled correctly. Joints that are loose or secured with screws in the end of the tenon are not as strong and are prone to failure. The best and most historically accurate way to secure a mortise and tenon joint is with a peg that goes through the tenon locking it in place like a cotter pin.
Kestrel mortise and tenon joints fit snugly together and are secured with Honduran Mahogany pegs. The pegs are positioned on the face of each stile according to the size of the tenon.
The hardwood that we use, Basswood and Spanish Cedar, come out of forests that are managed and are harvested responsibly. American Basswood is for interior use and Spanish Cedar is for exterior and interior use. Basswood, known as Linden wood, is used by woodcarvers because of it's many good qualities. The stability, workability, and light patterned even graining is why carvers use it and that is what makes it a great choice in making interior shutters and interior doors, especially those with louvers, since the material holds straight and true. Spanish Cedar is traditionally used in lining cigar boxes and humidors. We began using Spanish Cedar over a decade ago as an alternative to Western Red Cedar because of the consistent quality of the wood that was lacking in Western Red and we found it to be more durable. While Spanish Cedar is predominately used for exterior work because it "breathes" out moisture making it rot resistant, the material also performs very well for interiors too, especially in humid areas where moisture is prevalent. It has also been used as a substitute for Honduran Mahogany since the grain pattern, color and quality are very similar.
Every shutter and door is made to order and available in unfinished wood or completely finished. By choosing full finishing in either paint or stain the shutters are ready for installation once received. However, if you are a DIY, do-it-yourself, kind of person we are the originator of a product called The Original DIY Shutter™ kit.
DIY Shutters™ are the same as our fully assembled version; we just do not assemble them. DIY Shutters™ are an easy to assemble kit to be completed start to finish on site with some general woodworking tools. We developed DIY Shutters just about the same time that the company started. The benefits in a DIY kit is about saving money and a great satisfaction in building your very own top quality shutters.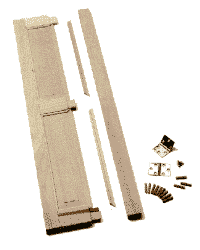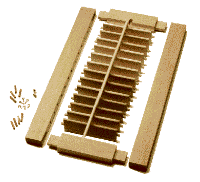 Did you know? We also offer DIY Shutter™ component parts.

A naturally beautiful and renewable choice – Wood shutters and doors by
Kestrel Shutters & Doors, Inc. www.DIYShutters.com 1-800-494-4321 / sales@diyshutters.com
Deciding on a Louver style is a combination of how the louvers will be used, the surrounding décor, and your own personal preference.
First to think about is how will the louvers be used. For both inside and outside applications knowing the purpose of the louvers is helpful to determine if you need fixed or operable louver blades- then you can decide on louver width. Some things to consider when choosing a width are if the louvers are going to be used for privacy, ventilation, and if you will be adjusting them for viewing. If you prefer to have operable louvers, both narrow and wide louver widths will provide privacy when closed. However, a larger louver blade width will have a wider viewing area since each louver is spaced further apart. Also, a wider operable louver blade will allow for greater ventilation since blades can be adjusted to a fully opened position. The opposite is true with our standard fixed louvers. In a smaller stationary louver greater ventilation is achieved because there are more open areas simply because there are more louvers.  When louvers are used to hide appliances make sure that you have the required amount of cubic feet per minute, CFM, of air flow. Keep in mind that fixed louvers do not offer complete privacy but if you like the look of louvers and do not have ventilation requirements you could choose a faux louver which will provide privacy with a louvered look.
The next consideration is the surrounding décor. Your home may be anything from Traditional to Contemporary, Cottage to Art Deco but, regardless of styling, any of these could match a narrow louver blade or a wide louver depending on room, window, and furniture proportions. Match the louver size with the scale of what you see. In my last post, "Made to fit vs. Make it fit", I mentioned proportions and how some are more comfortable then others. For example, a large window with one shutter might not suit smaller louvers but be perfect with wider louvers for a more open and airy appearance. The same window when fitted with several smaller shutters will look proportioned correctly with a smaller louver.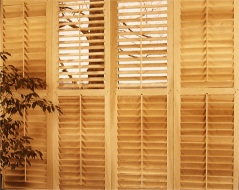 Sample louvers can help you see which looks best for the application if you are just not sure. Much like taping paint color samples onto a wall when deciding on room colors and glancing at them at different times of the day to see which one you like; do the same with louver samples, you'll know in a matter of days which one is just right for you and your home.
Did you know? Plantation Louvers may give a hint of a Southern style but it is actually just a generic marketing name that refers to an operable louver shutter with a louver blade that is between two to three inches in width. However, you will find that louver blade widths can be dependant throughout regions due to both climate and cultural differences.
Note: If you live in an old historic home then you also need to consider what the home should have. If you are lucky you will have some of the original shutters but if not check other old homes of a similar style nearby that might have their original shutters. Most likely yours had very much the same. The historic commission in your area should also be able to lend some assistance with old photographs.
Louver & Panel combination shutters: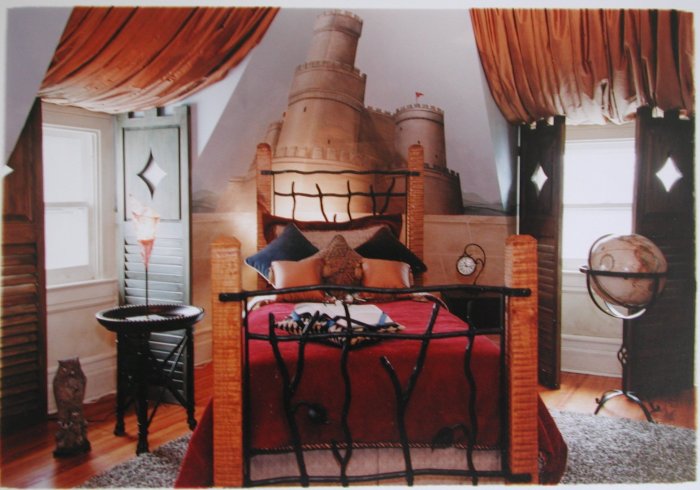 A naturally beautiful and renewable choice – Wood shutters and doors by
Kestrel Shutters & Doors, Inc. www.DIYShutters.com 1-800-494-4321 / sales@diyshutters.com
What we have found over the years is that every door or window in a house typically measures differently even if they are suppose to be the same. While you can buy stock sized doors and shutters and build new jamb frames around them for the right fit, there is a substantial difference in a "made to fit" and a "make it fit" scenario if your jamb is already finished out to size. In the "make it fit" application the shutter or door's outer frame, the rails and stiles, are cut down which can skew the frame dimensions out of proportion. There can also be a loss of joint strength when top and bottom rails are trimmed. In most cases customers are remodeling or fitting openings that have already been finish framed and really do need a made to measure or "made to fit" product and this is why:
What you think you won't notice usually does pop out like a sore thumb if it is not proportioned right. There are good ratios to size combinations that just look more comfortable then others and this is one of our goals in making each order. My company looks at these ratios in the preliminary stages rather then just loading widths and heights and cutting wood and then trimming the door or shutter down to size disregarding symmetry and balance.
With quick sketches produced by the help of Computer Aided Drafting, simply known as CAD, we as well as the customer are able to see what the end result will be before we even cut any wood. Knowing room locations and usages we are then able to scale in proportions through the varying widths and heights of each opening. This way there is a perfect frame fit both visually and structurally from opening to opening, room to room, that is pleasing to the eye. It's the difference in buying a true millhouse wood product like ours vs. the production line cookie cutout.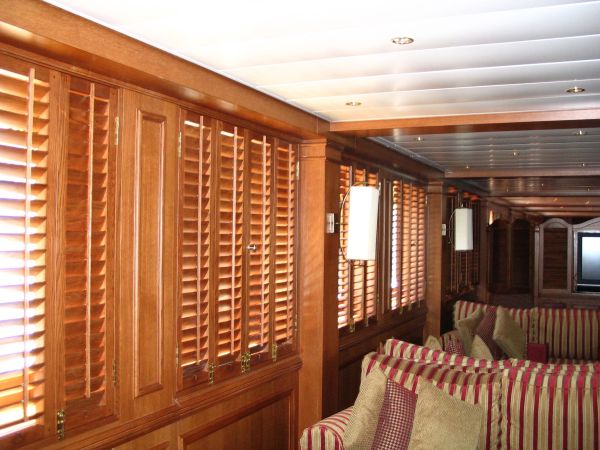 We made these Plantation Shutters out of White Oak and they were installed inside the lounges of a cruise ship that is currently under construction in the Mediterranean. The louvers are tapered and include our signature brass eyelet, tilt bar to louver, linkage.
Did you know? When reviewing line sketches that are supplied by manufactures make sure that they are actual take offs from your measurements. Many drawings are only line sketches showing strictly style types and are not meant to be an actual scaled drawing.

Note: If you do need scaled drawings from the manufacture do keep in mind that they may be billable.

A naturally beautiful and renewable choice – Wood shutters and doors by
Kestrel Shutters & Doors, Inc. www.DIYShutters.com 1-800-494-4321 / sales@diyshutters.com