On The Porch with Kestrel Exterior Shutters
Summertime and a porch go hand in hand.  It's that inviting outdoor sheltered area to relax for a moment, recline and rest our feet, and maybe even watch a casual passerby.  It is also a place to read in the best lighting, gather with friends and family for refreshments such as lemonade and even just doze off in a chaise lounge.  Prior to indoor air conditioning a porch was the place where everyone including the family dog could escape stifling indoor heat.  It is easy to see the charm in a porch and why so many historic homes have at least one.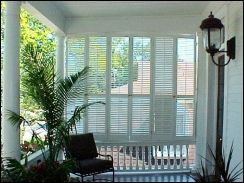 If your home has a porch but you find that it could use a tad bit more privacy to enjoy your outdoor space or maybe you could even use shade from a hot sunny afternoon here is a clever solution.  You can build a privacy screen with exterior louvered shutters between the porch posts.  With operable louvered exterior shutters you can create a visually pleasing partition.  Since the louvers are fully adjustable you won't even need to give up a summer breeze passing through.
Exterior shutters really do enhance your home by adding depth and detail to every window and door.  Here are other examples of exterior shutters on homes that have a porch: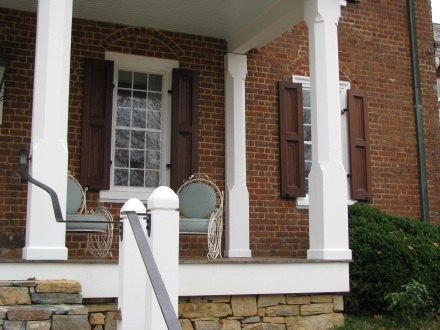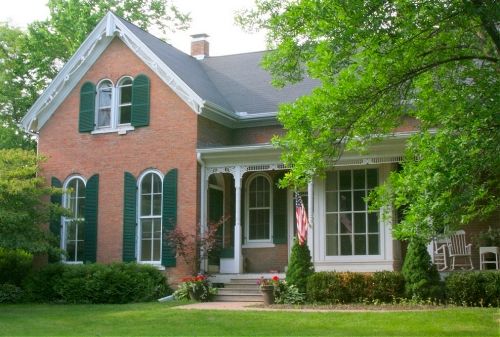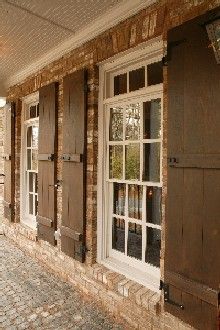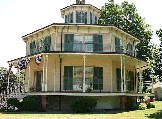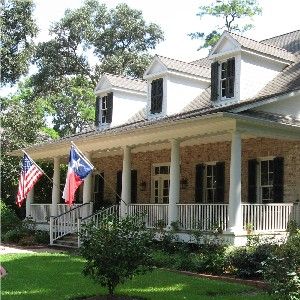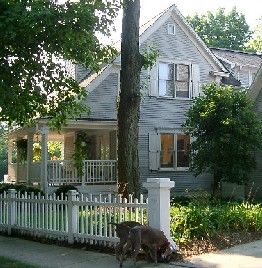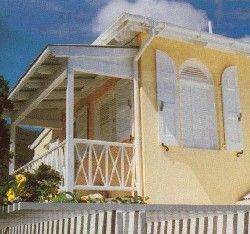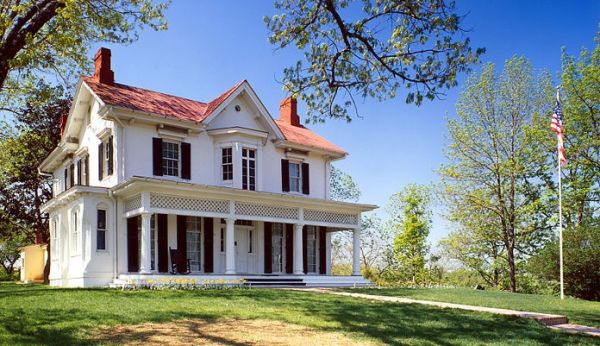 A naturally beautiful and renewable choice- Wood shutters and doors by
Kestrel Shutters & Doors, Inc.   www.DIYShutters.com   1-800-494-4321 / sales@diyshutters.com