Posts Tagged 'room dividers'

Fabric prints and solids for both window shutters and interior doors are a really neat idea because it becomes so easy to change a room's appearance with beautiful patterns and textures-
Change the fabric panels throughout the seasons or by whim to update home decor without changing much of anything else.
On display in our office we now feature this snowman print fitted on our 6070 series closet door.  The wood frame and authentic beadboard is finished in brilliant white- A perfect winter wonderland for a little one's room.
We can tailor your supplied fabrics for shutter frames, folding screens, and the Kestrel series of closet doors specifically made for fabrics.  We also are offering Richloom fabrics which are found at many fine fabric stores.  You might even consider crafting your own panels as a sewn or even as a no sew project.
For more information about adding fabrics to Kestrel Shutters and Doors call or write today.  1/800-494-4321  sales@diyshutters.com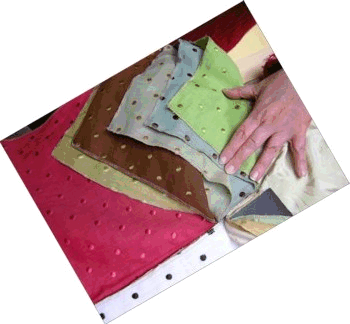 Richloom Platinum fabrics shown.
Pattern: Bingo
Colors available from right to left:  Spring, Lagoon, Surf, Earth, Citrine, Berry, Alabaster.  Also available are Coral, Cameo, Natural, Butter and Mist.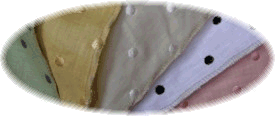 A naturally beautiful and renewable choice – Wood shutters and doors by
Kestrel Shutters & Doors, Inc. www.DIYShutters.com 1-800-494-4321 / sales@diyshutters.com