Posts Tagged 'slide bolts'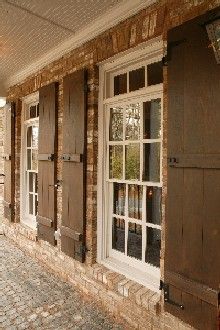 In my last post, "Finding a Wood Shutter", I included this picture as shown. While it is a beautiful picture of Kestrel European Board and Batten Shutters with a breadboard top, I noted that there is something wrong with the hardware installation. It will be easier to see if you imagine the shutters closing over the window.
For starters some of the slidebolts were installed on the wrong sides. This is the hardware that is located in the middle of the shutters. When the shutters are closed, the bolt on one shutter slides into the catch on the ajoining shutter to securely lock the shutters closed. The slide bolts would need to be mounted to the outer side of the shutter, not to the inside next to the window as shown on the right in this picture.
The other error that we noticed in looking at this picture is that the shutter dogs, also known as tiebacks, were installed a bit unusual. Most shutter dogs are typically designed to be mounted below the bottom outer corner of the shutter in order to hold the shutter steadfast against the wall. Shutter dogs have a "weighted" or heavier bottom side to allow the piece to stay in an upright position to hold the shutter in positon. These shutter dogs were installed on the vertical sides instead. While the shutter dogs may not function properly if mounted this way, it can still be aestically pleasing. Keep in mind though, that we do have offset shutter dogs available which are designed and weighted for side mount installations.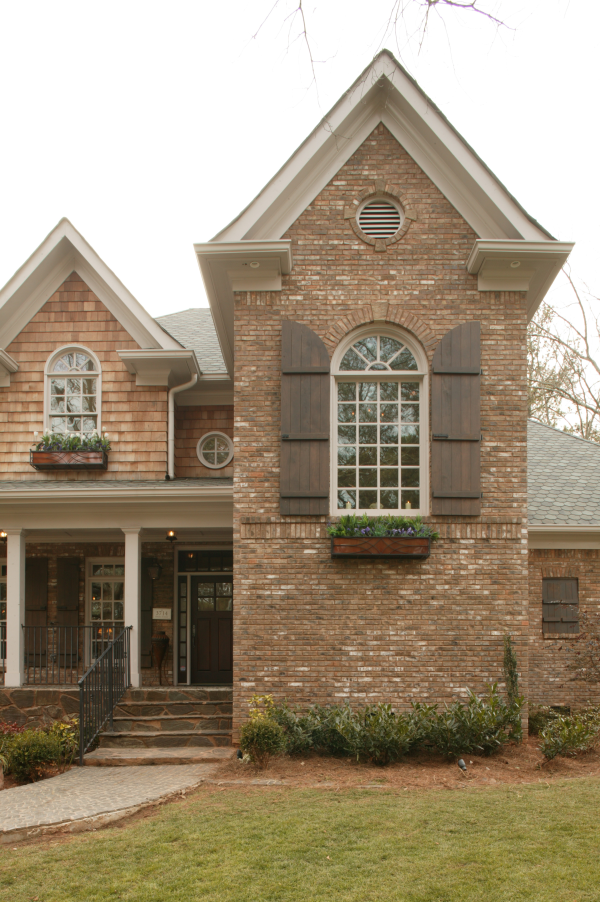 A naturally beautiful and renewable choice – Wood shutters and doors by
Kestrel Shutters & Doors, Inc. www.DIYShutters.com 1-800-494-4321 / sales@diyshutters.com