Archive for the 'Uncategorized' Category
We recently posted a before-and-after remodel featuring our custom wood exterior shutters.  While interior and exterior shutters and doors are a mainstay for us we also make other millwork items upon request.  The pictures below on the left show how the original wainscot stairwell at this train station was very dated.  This customer updated the look with a simple but elegant panel wainscot we fabricated according to his sketch.  The pictures on the right show the dramatic transformation that the new wainscoting has made.  Do you see anything else missing?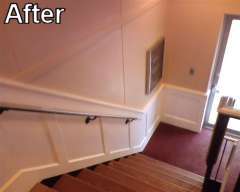 What a nice change!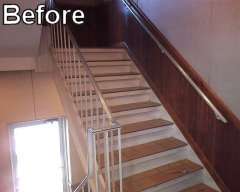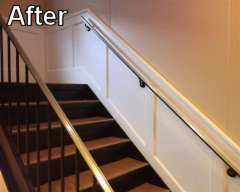 For more information about fitting your windows
We have several styles to choose from all made to your measurement.
sales @ diyshutters.com  –  610.326.6679 / 1.800.494.4321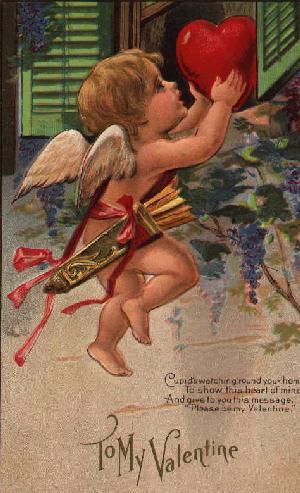 Not even Kestrel Shutters can keep cupid out of your home!
Happy Valentines Day.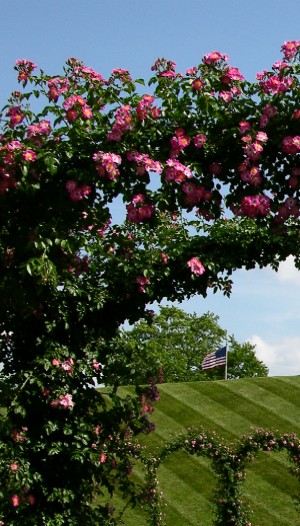 Photo: Longwood Gardens, Kennett Square, PA
I can hear the words of Franklin Delano Roosevelt, "A date that will live in infamy." The world was with us in sorrow in the days to come after that day. What Mr. Roosevelt said in 1941, to our dismay, applied to that horrific day in September. On this day, now seven years later, we still feel our losses in both life and in our monumental accomplishments. We also obtained a back of our mind fear that was created on that day. America was changed forever.
When I see the American flag I think of 9-11 but I also see much more. I see the strength of a nation and the hope she has and the ability to overcome just about anything found in all of us. The flags design is simple but is absolute beauty. The colors and the layout are strong and full of meaning and full of history in which 9-11 will forever reside within. I see in her the foundations many of which were painful in which America was built upon. And I see in her America's strengths and character in which brought many people from around the world here where they knew hope could be found and a better life.