Now here's a good deal for cast iron shutter hardware. We have star and flower pattern sill mount shutter dogs that only need a little bit of finishing touch up or you might just want to use them as is for antiquity.
An excellent buy at $22.50 a pair! 
Update for December 2009-  Flowers are now sold out but we do have the "arms" that can be fitted with the flower design or most any other HE2 series style at less cost then a new long-arm set.
"Long Arm" Shutter Dogs mount to the exterior window sill apron and they work especially well for a home that has a stone or brick facade. Click either picture to see these shutter holdbacks installed on a home.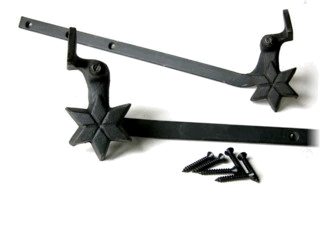 Made in USA

A limited supply is available. Order now before they are all gone.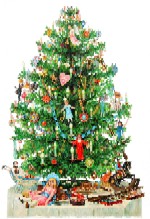 S
eason's
G
reetings
from Kestrel Shutters & Doors

A naturally beautiful and renewable choice – Wood shutters and doors by
Kestrel Shutters & Doors, Inc. www.DIYShutters.com 1-800-494-4321 / sales@diyshutters.com