Archive for the 'Exterior Shutters' Category

From a simple sketch on a piece of scrap paper to completion, our office remodeling project has been a long job.  Both inside and out we have remodeled to turn this old police station built around 1940 – 1950 into a working office and showroom.
Just this past week our awning style Bahama shutters and window boxes were installed and today the window box planters were filled with beautiful ivy geraniums from a nursery close to us called Miller's Greenhouses.  Millers has a wonderful selection.  Still family owned, they have been in business since 1835!  The geraniums for our flower boxes will be wintered over inside the office windows for us to enjoy.  Come next Spring all we will need to do is pop them back in the planters.
The Bahama Awnings were a smart solution in helping to keep our office a bit cooler to save energy during the hot summer months since the Southern full sun exposure bakes the building and the pavement that surrounds-  And with flowers at the windows and shrubbery by the entrance we have heat absorbing benefits but best of all they are simply beautiful.
We still have a bit more to go but the neighbors are already giving us a thumbs up!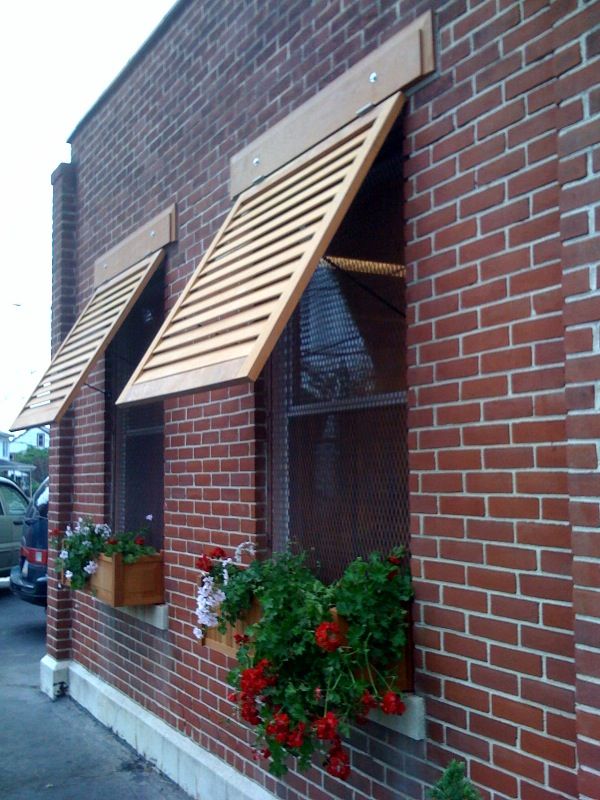 Kestrel's Bahama Awning style shutters provide our office shade keeping it cooler inside.  The view of the window flower boxes is enjoyed from both inside and out- for more information please contact us.


Many neat things happen in July…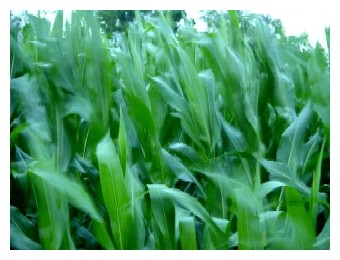 With just the right amount of sun and rainfall, corn stalks are knee high by the fourth of July…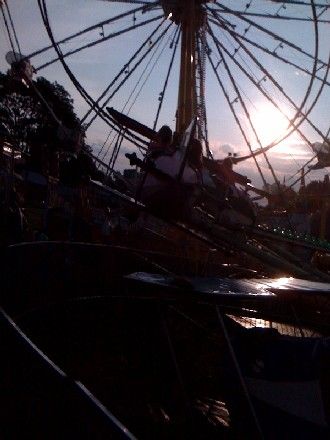 County Fair evenings end the day…
And of course, Red White and Blue flags & fireworks for July 4th picnic celebrations for Independence Day are fun for all…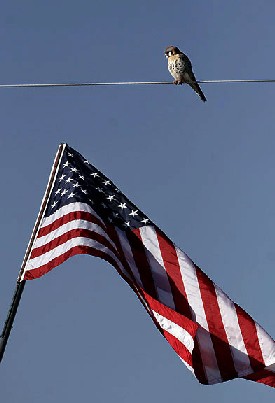 Have a great and safe celebration.
-JAF
Happy Birthday America!
Kestrel Shutters & Doors, Inc.
www.DIYShutters.com
sales@diyshutters.com

Now in our 20th Year
May 4, 1989
We often think of Plantation shutters as the most gracious of window treatments, giving interior windows a true Southern charm. Really, there are many other applications well suited for this airy wide louver style. Over the years we have had the following questions asked and the answers show the true versatility of Plantation Shutters.
Can Plantation Shutters be used as Exterior Shutters?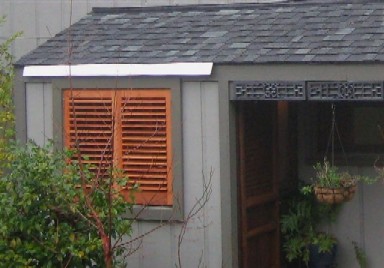 Yes! Plantation Shutters are at home as exterior shutters and even interior rooms with high huimidity. Exterior Plantation Shutters must be made with wood that can withstand harsh weather and environments. This is why we hand build our exterior Plantation Shutters out of Spanish Cedar. Spanish Cedar is a durable hardwood that is highly noted for its resistance to rot, decay and insects.
Can Plantation Shutters have fixed louver blades?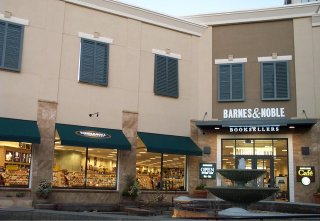 While Plantation Shutters are known for their ability to control ventilation and the sunlight coming in to your home, they can be made with non-moving louver blades. The fixed louver blades still allow indirect light to filter in as well air flow.
A good example are the awning style Bahama Shutters used on this Barnes & Noble Booksellers storefront. They wanted the look of Plantation Shutters without operable louvered blades.

Can Plantation Shutters be used in place of trellis screening?
Yes. Louvered Shutters will screen a view and also stave off a gusty breeze. The airy appearance of Plantation Shutters will provide a perfectly cozy partition extending your living spaces outdoors.

Can Plantation Shutters be used as interior doors?
Yes. This actually adds quite a bit of functionality as it allows you to control both ventilation and sound within parts of your home. Some good examples would be doors to cover utility rooms and doors that lead from living areas into screened in porches. When Plantation Shutters are used as interior doors we increase the proportions of the stiles and rails to add stability and look proportional.
Hopefully this has given you some insight in to the different ways Plantation Shutters can be used. So the next time you find yourself thinking about adding exterior shutters to your home or replacing some closet or interior doors, consider Plantation Shutters.

A naturally beautiful and renewable choice – Wood shutters and doors by
Kestrel Shutters & Doors, Inc. www.DIYShutters.com 1-800-494-4321 / sales@diyshutters.com
If there is any one style of shutter that is requested more than any other it is Plantation Shutters. What is surprising is that many people come to us for Plantation Shutters without even knowing what they are. Simply put, there has been so much publicity on Plantation Shutters over the years that people recognize the style as something desirable without fully knowing the style.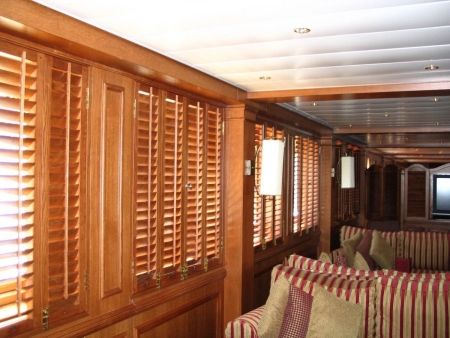 What are Plantation Shutters?
Plantation Shutters, in their basic form, are louvered shutters with approximately 2″ to 3″ wide operable louver blades. Our Plantation Shutters feature a 2.1/2″ wide operable louver blade.
Why are they called Plantation Shutters?
While some of the old plantations in the South used operable louvered shutters with wide louvers the term is much more recent. The term "Plantation Shutters" is really just a marketing idea someone came up with along the way, most likely not long after the release of "Gone with the Wind" and our introduction to Tara, Scarlett O'Hara and Rhett Butler. Let's face it, "Plantation Shutters" sounds so much nicer than "Shutters with wide, operable louvered blades".
So get a price quote on Plantation Shutters but remember they are only one of many styles of interior shutters. We'll be happy to price as many shutter styles as you would like.

A naturally beautiful and renewable choice – Wood shutters and doors by
Kestrel Shutters & Doors, Inc. www.DIYShutters.com 1-800-494-4321 / sales@diyshutters.com
In a small village named Snowdenville, where two roads intersect under an old maple tree, there are several older homes situated on each of the corners.  All of the homes are different with their own personality and charm.  One common bond that they do share is that they all display the same style board and batten shutters, each with the same simplistic conifer tree cut-out.  When December arrives, what could be more appropriate than a Christmas tree (or two) at every window?
Look at the happy Jack o' Lantern in the window…

While we did not make the shutters for this adorable and very old log cabin, we did make all new shutters just like these for the home that sits caddy corner to this one. The modern day look alikes were made with an exterior-grade material called Extira®.  This material was a perfect and cost-effective way to recreate these decorative exterior shutters.  I will snap a picture of the project for an upcoming post once the scaffolding is down and the project is complete.
For a price quote in this design just contact our office.  We have several cut outs to choose from and you can also send us your own design that you may have such as a cat or dog, a house number, and even your initials.  The pattern can be cut through the shutter or carved into the shutter's surface as a relief.  Panel cut outs are a fun way to personalize your home.


A naturally beautiful and renewable choice – Wood shutters and doors by
Kestrel Shutters & Doors, Inc. www.DIYShutters.com 1-800-494-4321 / sales@diyshutters.com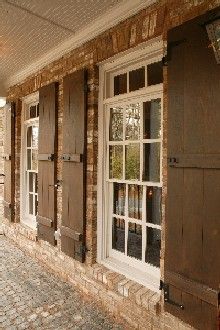 In my last post, "Finding a Wood Shutter", I included this picture as shown. While it is a beautiful picture of Kestrel European Board and Batten Shutters with a breadboard top, I noted that there is something wrong with the hardware installation. It will be easier to see if you imagine the shutters closing over the window.
For starters some of the slidebolts were installed on the wrong sides. This is the hardware that is located in the middle of the shutters. When the shutters are closed, the bolt on one shutter slides into the catch on the ajoining shutter to securely lock the shutters closed. The slide bolts would need to be mounted to the outer side of the shutter, not to the inside next to the window as shown on the right in this picture.
The other error that we noticed in looking at this picture is that the shutter dogs, also known as tiebacks, were installed a bit unusual. Most shutter dogs are typically designed to be mounted below the bottom outer corner of the shutter in order to hold the shutter steadfast against the wall. Shutter dogs have a "weighted" or heavier bottom side to allow the piece to stay in an upright position to hold the shutter in positon. These shutter dogs were installed on the vertical sides instead. While the shutter dogs may not function properly if mounted this way, it can still be aestically pleasing. Keep in mind though, that we do have offset shutter dogs available which are designed and weighted for side mount installations.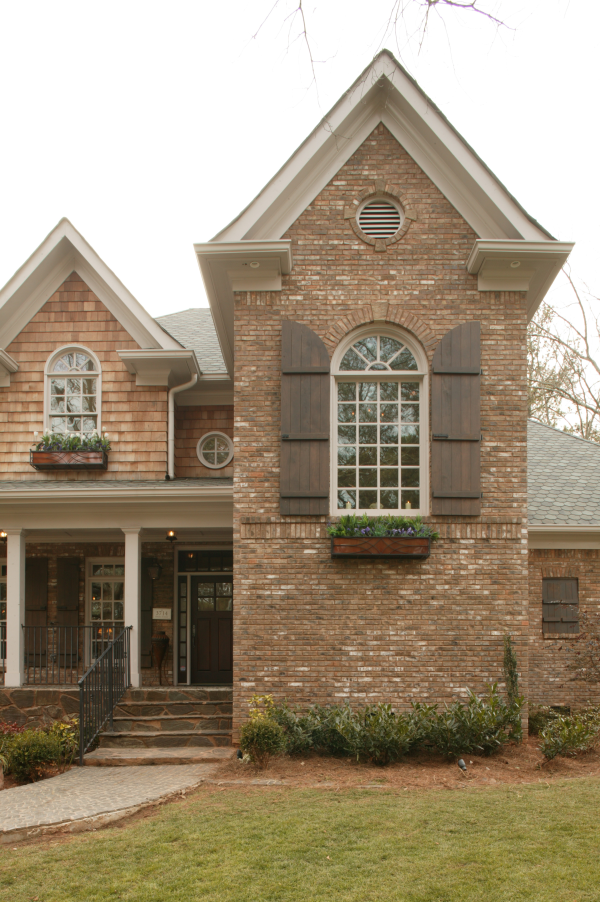 A naturally beautiful and renewable choice – Wood shutters and doors by
Kestrel Shutters & Doors, Inc. www.DIYShutters.com 1-800-494-4321 / sales@diyshutters.com