If you find yourself traveling towards the South Jersey beaches this Memorial Day set aside some time for a little side trip down Route 9. This will take you right through the village of Cape May Court House where you can see the Cape May County Court House that was built in 1850.
In the 1990's when it came time to replace the exterior shutters of the Court House their maintenance department turned to us for our DIY Shutter™ Kits. Over 20 pairs of operable louvered shutters and shutter hardware were supplied in our exclusive kits for the department to assemble. Now, over a decade later, the exterior shutters still adorn this historic landmark for all to see on their way to Cape May.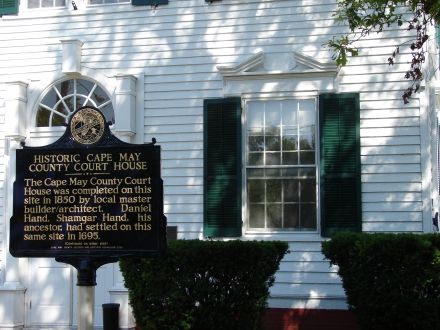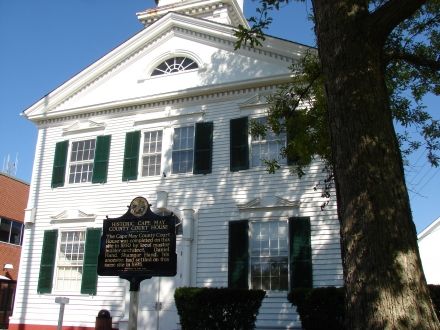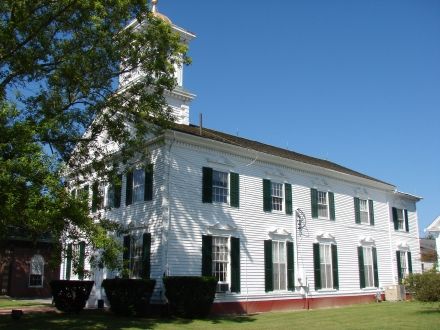 The shutter style used on the Cape May County Court House is our 1.7/8″ Traditional Operable Louvered design. Since these are exterior shutters they were made from solid Spanish Cedar. Frame joints are traditional pegged mortise-and-tenon joinery construction which makes the shutters easy to assemble on-site with a pair of clamps, a bottle of exterior grade glue, and a drill.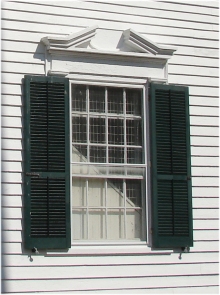 Here is what was used on this project:
Kestrel Exterior Shutters style 1020 – 1.7/8″ Traditional Operable Louvered D.I.Y. Shutters kits
Exterior Shutter Material: Spanish Cedar
Kestrel Exterior Shutter Hardware:
Lift-off Mortise Butt Hinges: HE1-401, Size 3″ x 3″
Shutter Dogs / Tiebacks: HE2-35, Plate Mount Cast Iron Flower

A naturally beautiful and renewable choice- Wood shutters and doors by
Kestrel Shutters & Doors, Inc.   www.DIYShutters.com   1-800-494-4321 / sales@diyshutters.com